Just as the Spring real estate market was entering peak season, our doors slammed shut as we retreated inside to slow the spread of Covid-19. Business of all kinds struggled with how to adapt to the changing landscape and real estate has been no exception.
However, for years, technology has been a critical success factor for realtors. Increasingly, clients begin their home search as partially educated consumers. They have typically used online search tools like Zillow or Realtor.com to "look" at homes. Unfortunately, those search tools come fraught with issues – outdated listings, cream puff homes which have been sold for months, and inaccurate Automated Valuation Models (AVM's). The upside to consumers having some familiarity with an online search is that in today's marketplace, there are many adaptations and extensions of this which can work well to help clients find a home, even with the current stay-at-home restrictions.
As a buyer, one of the best things you can do at this time is get prepared to buy. Too often clients are anxious to jump in head first and just start seeing homes. They are excited and anxious to get going. Then they travel all over seeing homes and become frustrated and tired in the process. Alternatively, they find the "perfect" home, but don't have their financing in order and are heartbroken when their offer is passed over for a more "qualified" buyer.
But, with a clear process of buyer readiness, the frustrations can be greatly reduced. Working with a broker who has a well defined process is paramount to this success.
During the current restrictions, it actually works extremely well to get some of the initial planning and information gathering done via phone calls or video conferencing with a broker. This is a great time for your broker to explain the process, help you get set up with lenders and really get to know your needs. This is all valuable and leads to a smoother process down the road.
Once some of the requirements have been narrowed down, then the fun of "looking" at houses can start! In today's world, a good virtual search tool is a must. We offer an awesome tool called RealScout – it uses your feedback combined with Artificial Intelligence to find homes. One of my favorite parts of this tool is the ability to skip through the pictures and jump right to the one that matters most. I love kitchens and can jump right to the kitchen pictures – and I can even put several homes side by side to compare their kitchens.
Once you find the home you think you are interested in, here is where it gets interesting and creative in the Covid-19 environment.
The best course of action at this point is to see if the listing agent or your agent can arrange a virtual walk through of the home for you. These are working very well to assess the flow of a home and this method allows you to stop and ask the person holding the camera to focus on a specific area. You are the driver and their camera = your eyes.
To see the home in person, there are several ways to comply with the current restrictions:
If the home is vacant and you need housing (your lease is ending, you've sold your home, etc), then you may go see the home. There are restrictions to the number of people who can be in the home at once, but showings are permitted.
If you have money at risk, you may also go see vacant homes. So one way to get yourself into this category is to go ahead and make an offer on the home. This sounds a bit far fetched, but it is working, and is not as daunting as it sounds.
Here is how it can work: The offer will break the due diligence money into two parts, reducing the risk for the buyer. In North Carolina when making an offer, we typically offer a due diligence fee and earnest money deposit. The due diligence fee is the amount of money the buyer offers the seller to basically stop marketing the home for sale while they do everything they need to do to move forward with the purchase. This typically includes financing, inspections and surveys. The buyer has the right in this time period to walk way from the purchase if they want and the only money they lose is the due diligence fee. This is usually an amount large enough that a buyer would not just want to leave it.
The way people are operating in today's environment is splitting the due diligence fee into two parts. They could, for example, make an offer with an initial $1.00 due diligence, with the rest paid after seeing the home in person. Then, once the $1.00 is paid, they meet the requirement of having money at risk, and therefore are allowed under the restrictions to visit the vacant home. Once they have seen the home, the remainder of the due diligence fee would be paid and the transaction would proceed as usual.
After seeing the home, there are some changes to the way transactions are proceeding. Inspectors and attorneys have modified some of their practices. Attorneys are often conducting settlements (closings) in the parking lot of their office and inspection reports are digital. However, the buyer is taken care of every step of the way.
So while things slowed very briefly, this is why we are still seeing a large number of closings – it just took some time to figure out how to proceed. The Charlotte market is desirable and people still want to buy!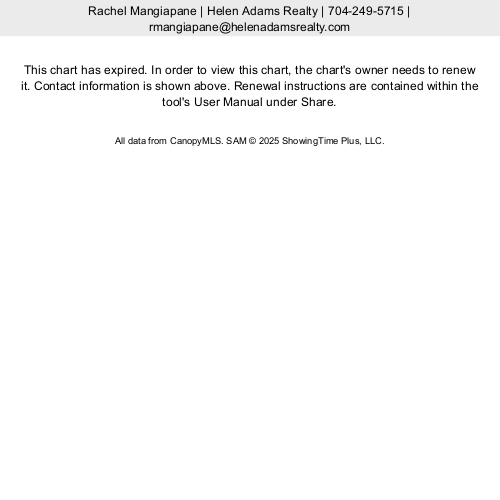 Having a very clear and detailed buyer process, even in this time, can enable a buyer to proceed and successfully find their next home.